DSA SA58 Improved Battle Pistol - 8.25" Barrel - Folding Arm Brace & M-LOK Handguard Included
SA58825-IBP-A
Shipping Weight:  8.65
DSA SA58 Improved Battle Pistol - 8.25" Barrel - Folding Arm Brace & M-LOK Handguard Included
The DS Arms SA58 I Series of rifles is an improved and enhanced development of the tried & true and very successful FAL rifle in caliber 7.62x51mm NATO. Together with the historical features, reliability & ruggedness of the FAL design and the newly developed DS Arms modern upgrades the new DS Arms I Series of rifles has truly joined the past with the present to create the best battle rifle ever manufactured.
Available with several different barrel lengths, this fully adjustable gas piston operated firearm allows for easy gas adjustment and easy takedown and cleaning. All I Series models (except the I.B.P. - Improved Battle Pistol) come standard with our B.R.S. - Battle Rifle Buttstock that still allows the rifle to "Fire While Folded". The B.R.S. features side folding and L.O.P. adjustment buttons that are very ergonomic and ambidextrous. There are 7 length of pull positions making this stock comfortable for any shooter. The cheek-piece adjusts without tools, levers or turning wheels giving the B.R.S. a sleek profile and simple operation. The cheek piece features a full parallel rise with (4) 1/4" settings; and also a tilted/angled setting for use with head/helmet mounted devices or for when the shooter needs more clearance on the cheek piece.
Chambered in 7.62x51mm NATO the DS Arms SA58 I Series of rifles allows the user to experience real downrange power in an extremely durable and reliable firearm. An ambidextrous magazine release, larger trigger guard, modern pistol grip and extremely ergonomic non-reciprocating left side charging handle allows any user to take full advantage of the time tested FAL rifle. The receiver features a MIL-STD-1913 Picatinny Extreme Duty Scope Mount top cover to enable the mounting of a wide variety of optics. The handguard is a slim profile M-LOK compatible design that aids in weight reduction and barrel cooling and allows the user to configure the rifle by mounting the accessories in many places without the bulk and weight of a traditional 1913 quad rail handguard. Whether used for target shooting, homeland defense, competition or LE & Military Deployment the DS Arms SA58 I Series of rifles has all the features you want and expect from the best battle rifle ever manufactured, without taking your chances in a flimsy untested rifle design.
Standard Configuration Includes:
7.62x51mm NATO Chamber & Bore
4150 - 11595E Mil-Spec Barrel Steel
Chrome Lined Chamber & Bore
Matte Black Dura Coat Finish Included.
Semi Auto Only Configuration.
4140 Fully Machined & Heat Treated Cast Steel Type 1 Non Carry Handle Cut Receiver.
Forged 7075-T6 Aluminum Lower Trigger Frame.
8.25" Premium Pistol Barrel.
Barrel Features Mil-Spec Phosphate Finish.
Barrel Is Threaded 5/8x24 Right.
DS Arms WarZ Series Flash Hider.
Pistol Length Gas System.
DS Arms M-LOK Interface Pistol length Handguard.
DS Arms SAW Style Pistol Grip.
DS Arms Extended Ambidextrous Magazine Release.
DS Arms Extended Winter Trigger Guard.
Left Side Non-Reciprocating Extended Contour Metric Cocking Handle.
PARA Operating System.
Includes Side Folding PARA Knuckle Assembly.
Includes SB Tactical SOB Arm Brace.
Elevation Adjustable Protected Front Sight Post.
Dual Aperture, Adjustable Windage PARA Rear Sight.
DS Arms Extended Extreme Duty Scope Mount.
Detachable 20 Round Magazine.
Adjustable Single Point Sling.
Gun Case & Owners Manual.
Limited Lifetime Warranty.
Not available for NY, NJ, MA, Washington D.C., CT,CO, CA or HI.
All NFA Rules Apply.
Manufactured By DS Arms - All Parts U.S. Made!
SPECIFICATIONS:
Overall length
21" with arm brace folded.
28.75" with arm brace opened.
Overall weight
8.4 lbs without magazine.
Sights radius.
16"
FFL Required for Transfer, AFTER placing your order please send over or have your dealer send over a copy of the transfer FFL to either [email protected] or fax to 847-277-7259. You must include your order number when providing a FFL. Should you have any problems please call us at 847-277-7258
FAL Pistol Must Ship
UPS Air Service - Signature Required
, as such this item has a flat shipping fee of $50.00 per unit.
WARNING: This product can expose you to Lead, which is known to the State of California to cause cancer and birth defects or other reproductive harm. For more information go to -
HERE
Customer Reviews





(0.00)

stars out of 5
(Only registered customers can rate)
Related Products
2 Total Related Products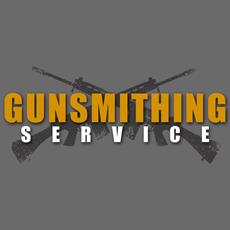 DSA FAL SA58 Speed Trigger Upgrade For FAL Rifle
Item#: LABOR8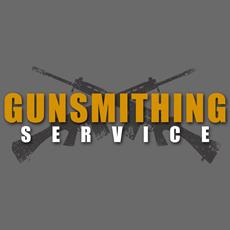 DSA NPE- Nickel Phosphate Extreme Finish Upgrade To The FAL SA58 Rifle
Item#: LABOR16